Experiences for you
Ljuvadal offers experiences for both body and soul. Here you can enjoy the tranquillity and find your place for contemplation and recovery. You can also discover our lovely surroundings of lake and forest with desire and curiosity. We charge for some of the experiences, but most of them are free.
Hiking in the Braxa Trail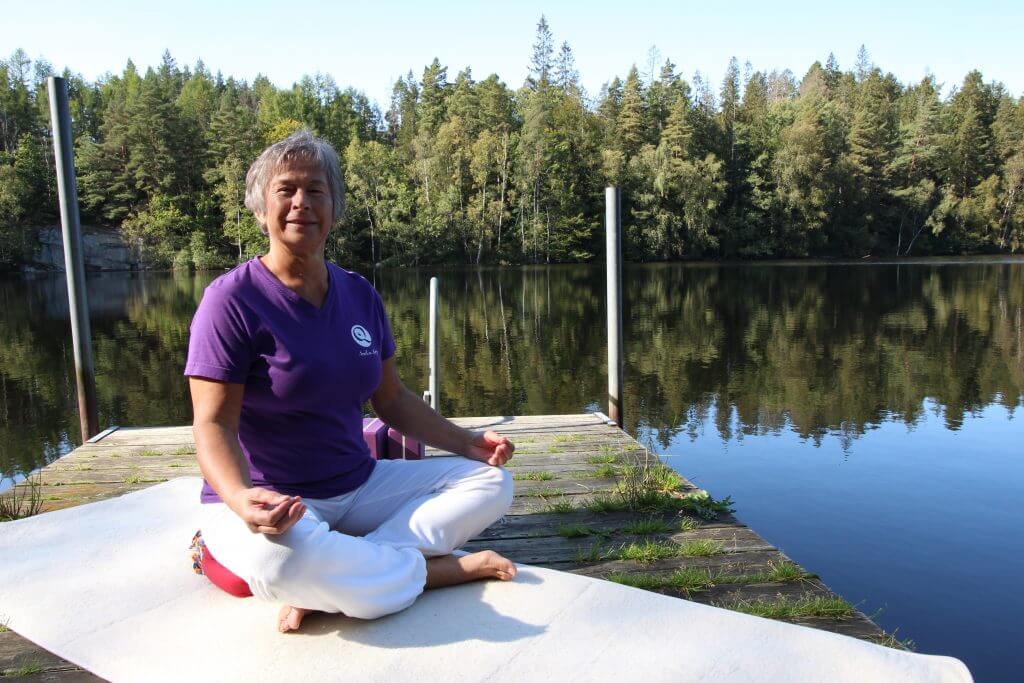 Yoga
On Saturdays you are welcome to join us for yoga. The yoga is held by Barbro at Qibo Heladej. Information about registration, prices and current times can be found at Facebook @qiboheladej. If you don't have a yoga mat, there are some to borrow. Instructions can also be given in English.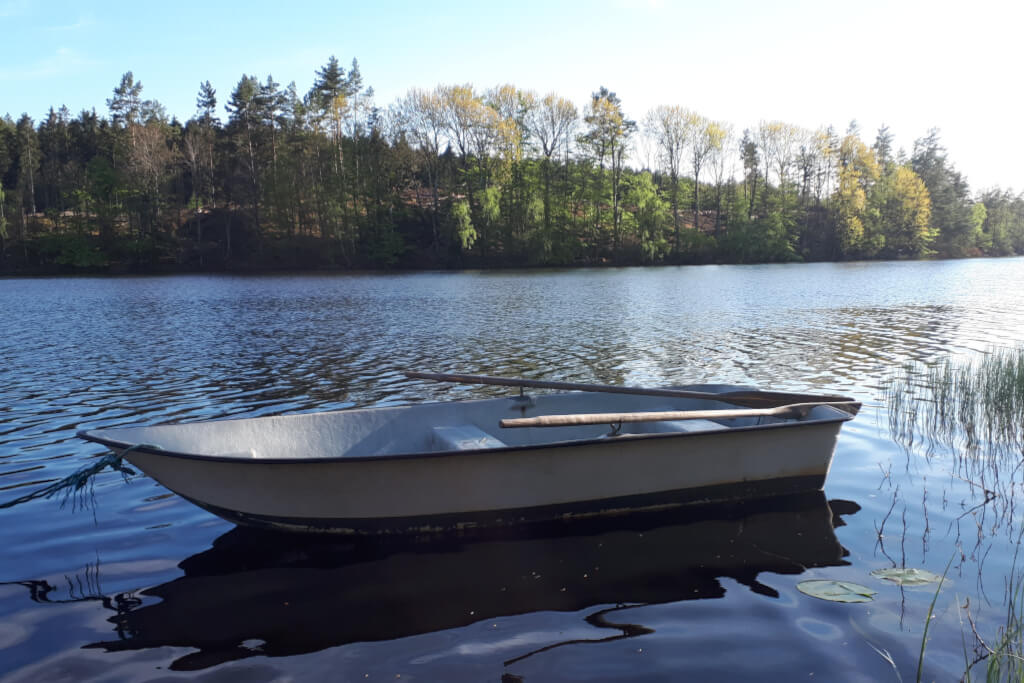 Rowing and fishing
With one of our rowing boats you can enjoy the tranquillity of Lake Uggleboda. The boats are located at the bathing area. Bring your own life jacket. Bring a fishing rod if you want to try your luck at fishing. Access to the boats is included in the price for those who have paid for at least one night. If you visit Ljuvadal for the day only, you pay 40 SEK/hour via Swish or our digital shop.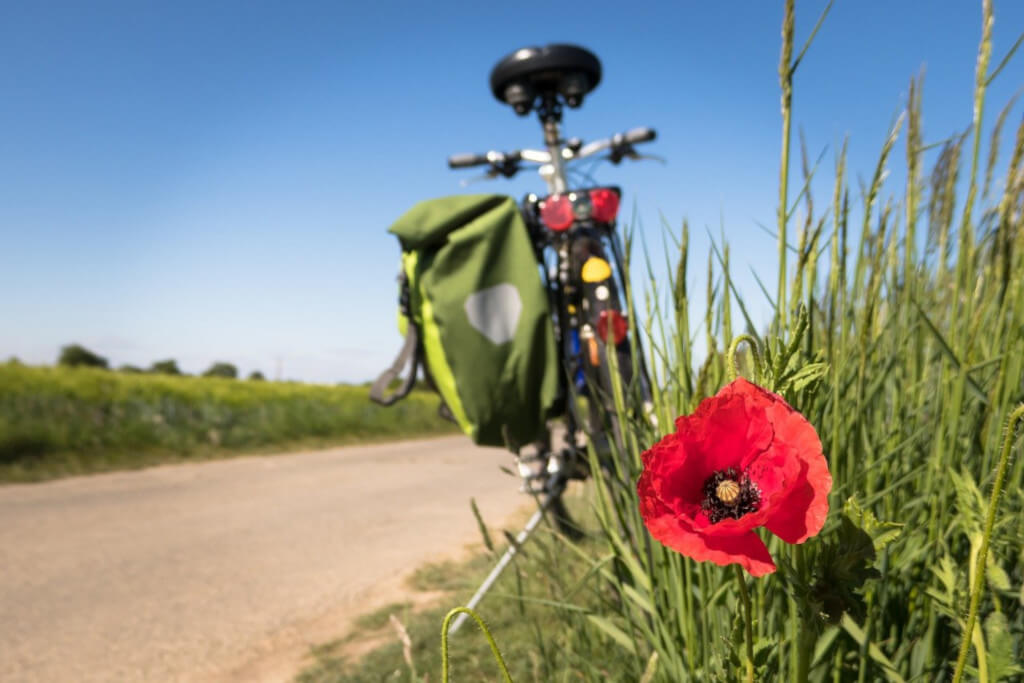 Experience the surroundings by bike
Bring your bike and turn out onto the Sverigeleden (sweden bike trail), which goes right past Ljuvadal. Sverigeleden will take you to Svängsta or Bromölla, where you can link up with Sydostleden (southeast trail) for a round trip. If you don't want to cycle that far, you can instead take a detour on one of the many back roads and explore the local area.
See Sweden bike trail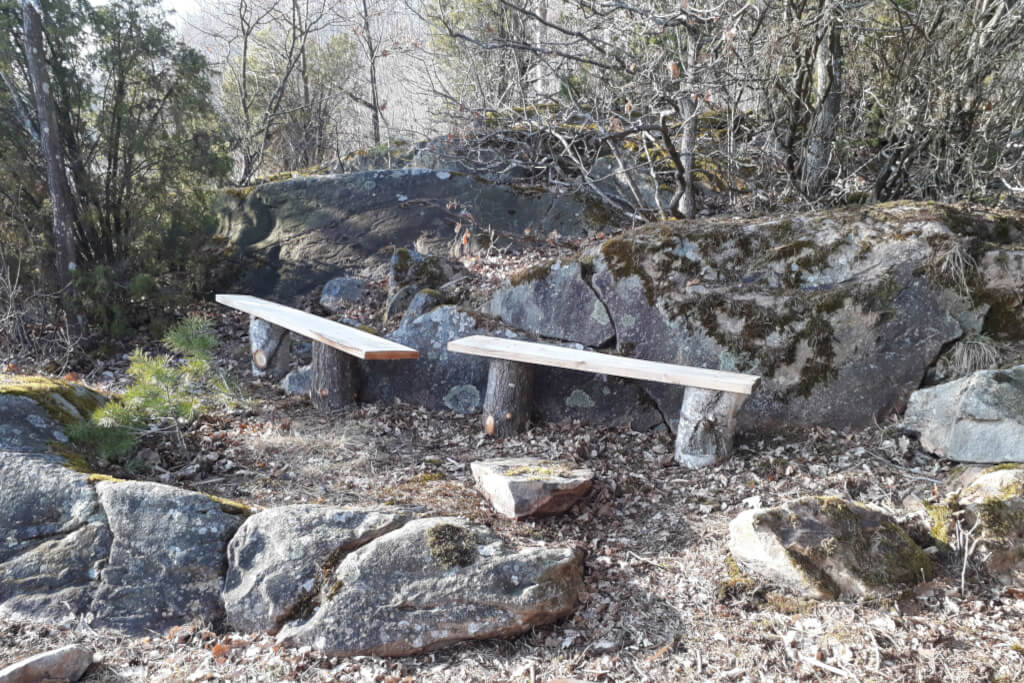 Enjoy the peace and quiet of the forest
At the Braxahallen and at the lookout, which you will find along the Braxaleden, we have prepared benches for those who want to stop and enjoy the feeling of just being for a while. Here you can experience the stillness, the amazing feeling of being in the middle of the forest and connect with nature through all your senses. Go ahead and take a forest bath!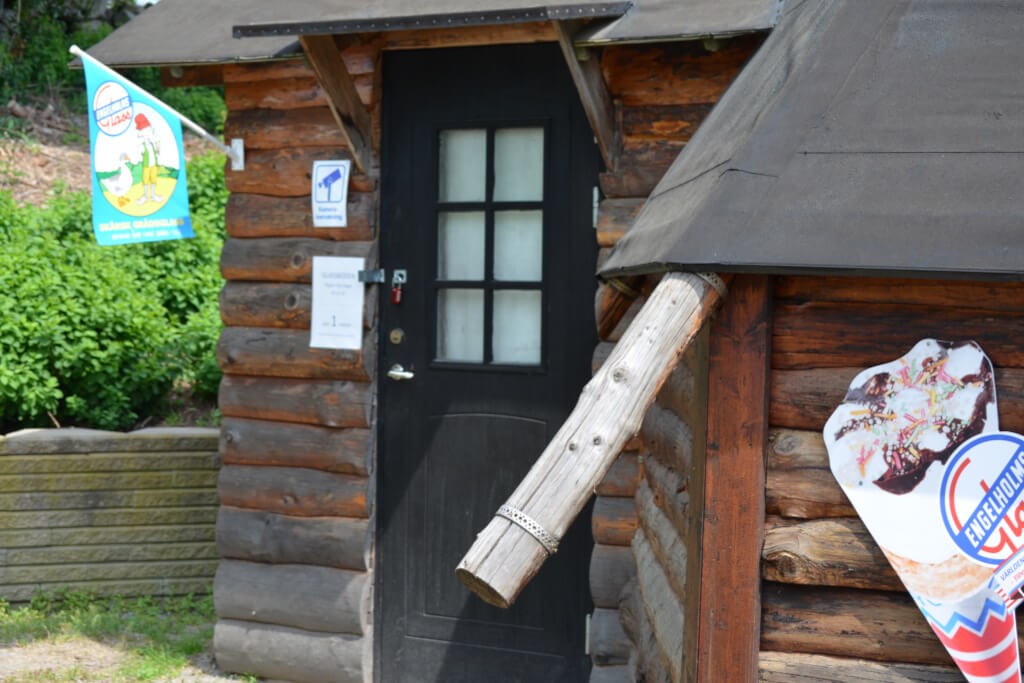 In our Ice cream shop, located in the barbecue hut, we sell ice cream, cold drinks and other goodies. The shop is open at 10-20 and you pay easily with Swish or via our digital store.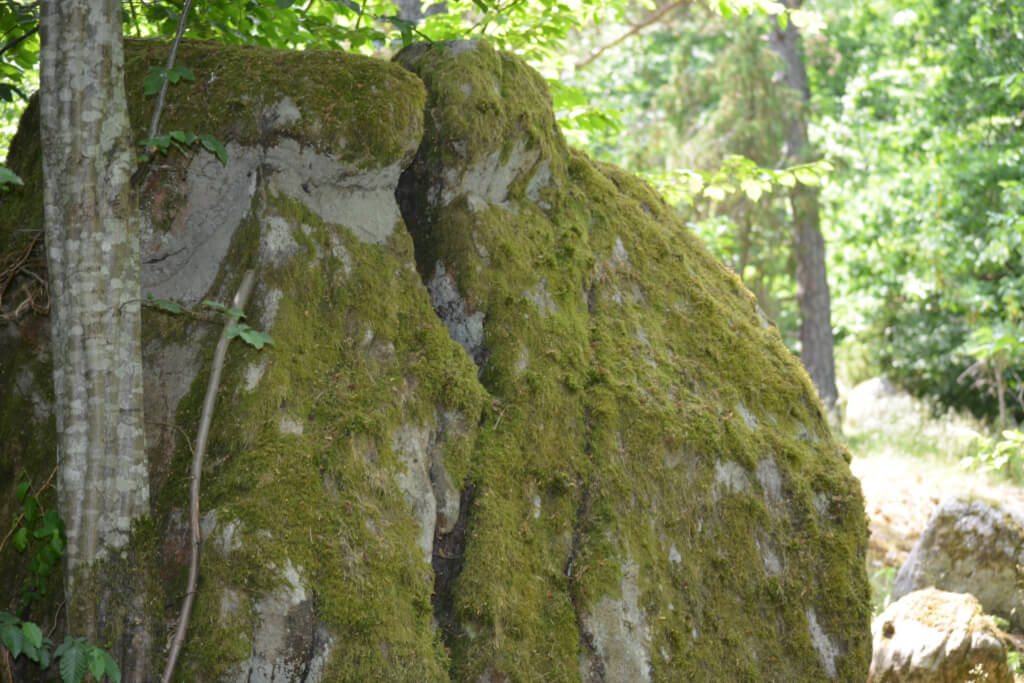 Play in the forest
The forest invites you to play imaginative games and practice your motor skills. In our play area you can build your own hut out of branches or make your own cone animals to play with.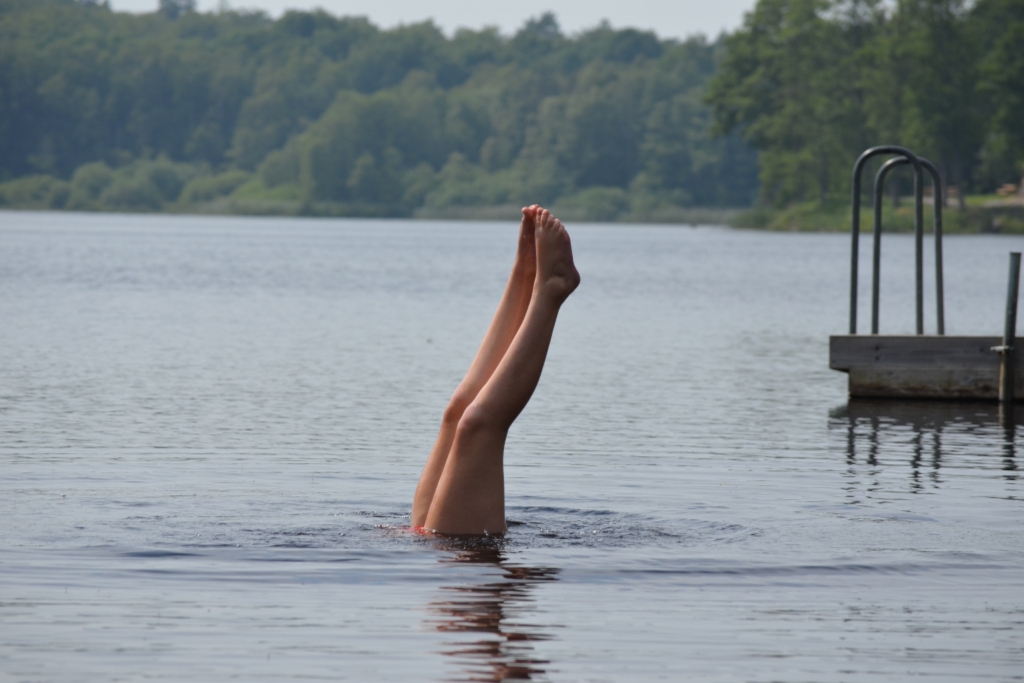 Let the Uggleboda Lake offer you a refreshing swim! You can swim at the bathing area, where there is also a small sandy beach, or from one of our two jetties.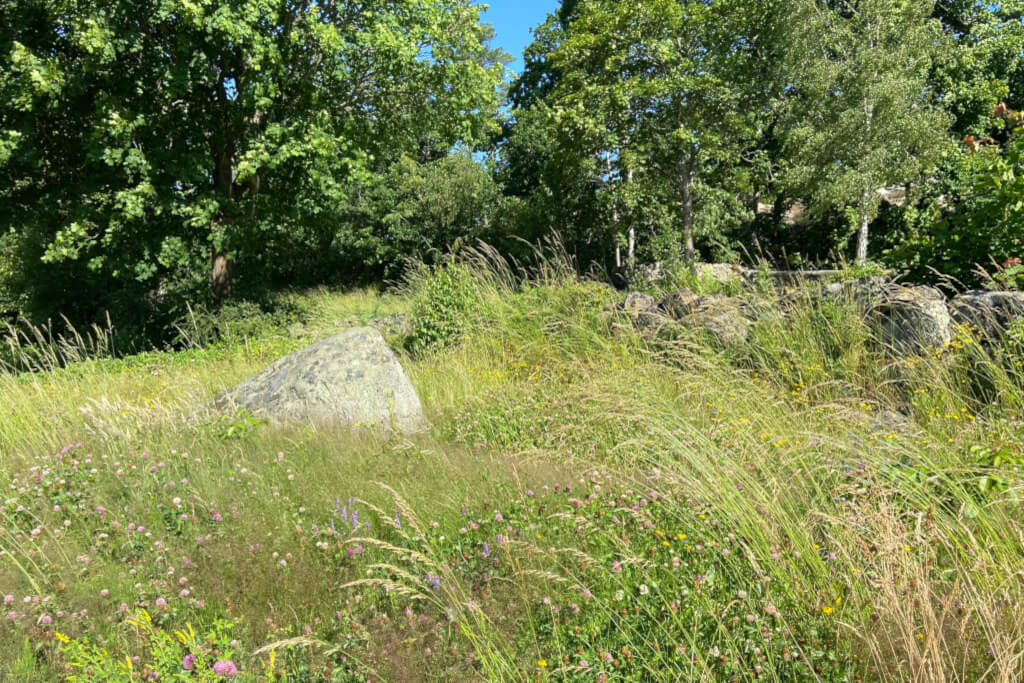 Fascinated by nature
At our butterfly bed you can be fascinated by butterflies, flowers and bees. In the forest you can watch birds and listen to birdsong. You can also visit one of the many Nature reserves in Blekinge.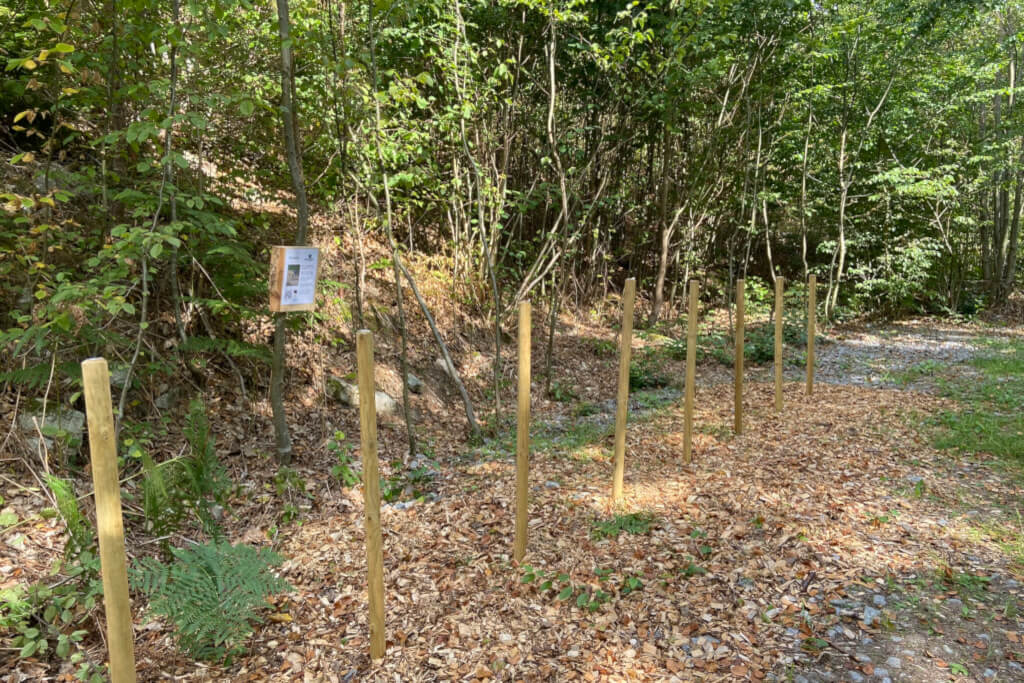 Dog walk
Hundrundan på Ljuvadal ? en aktivitetsstig där du på ett lekfullt sätt kan träna din hund i ljuvliga omgivningar. På informationsskyltar längs med Braxaleden får du tips och idéer på övningar för din hund som passar att göra på just den platsen. För varje station finns också en QR-kod som du kan scanna för att se en kort instruktionsfilm för respektive aktivitet. Hundrundan är cirka 1,3 km.
The dog walk is a collaboration between Hundiosen, Team4tassar and Ljuvadal Camping & Experiences.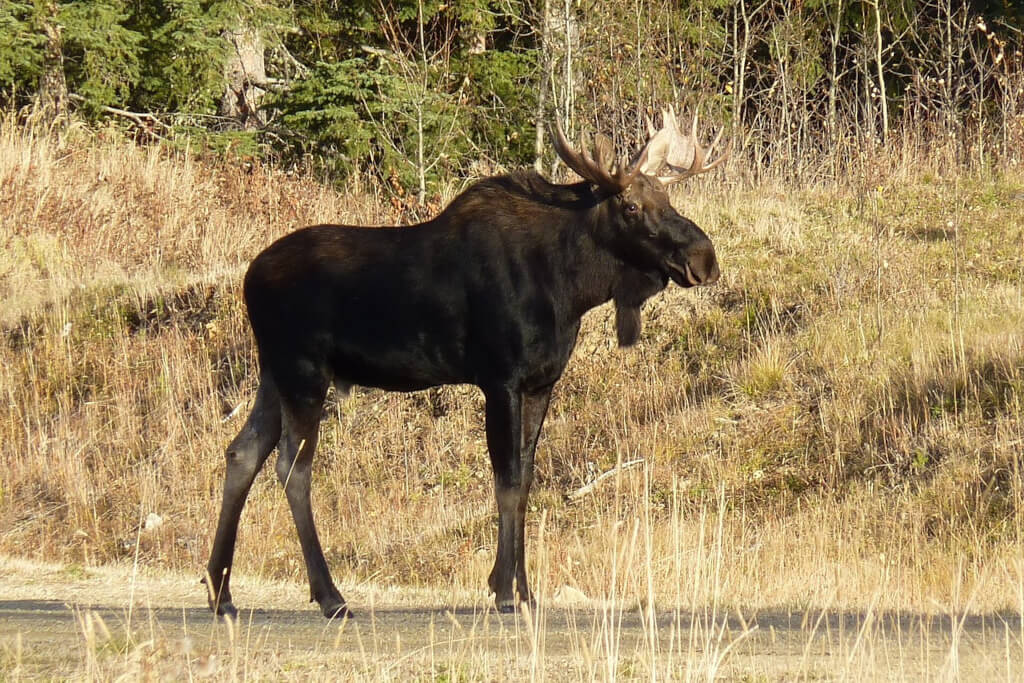 See moose?
Älgen trivs bra i skogen runt Ljuvadal då här finns gott om tall, ek och blåbärsris som är älgens favoritmat. Eftersom älgen är ett skyggt djur kan vi inte garantera att du får se dem. Är du uppmärksam när du går i skogen kan du säkert se spåren; klövavtryck i marken, betade toppar på små tallar och ekar och kanske allra tydligast – älgbajs.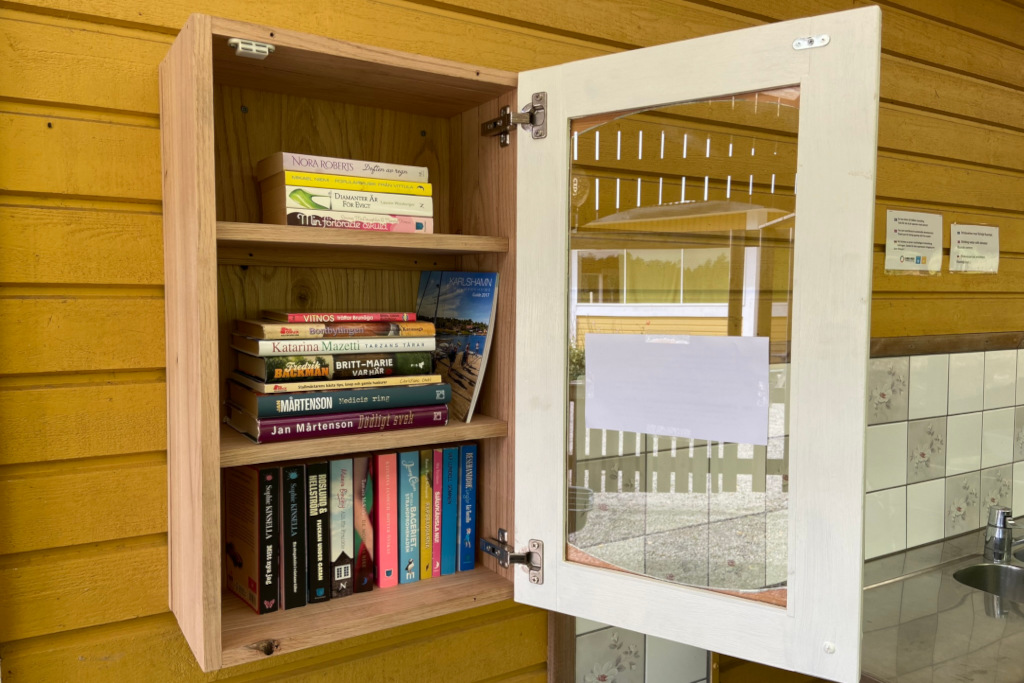 Read a book
In our exchange library you can take a book or two, free of charge. Read, take home or return. Please leave your readed book back, so someone else can enjoy it! You'll find the exchange library at the back of the yellow service building.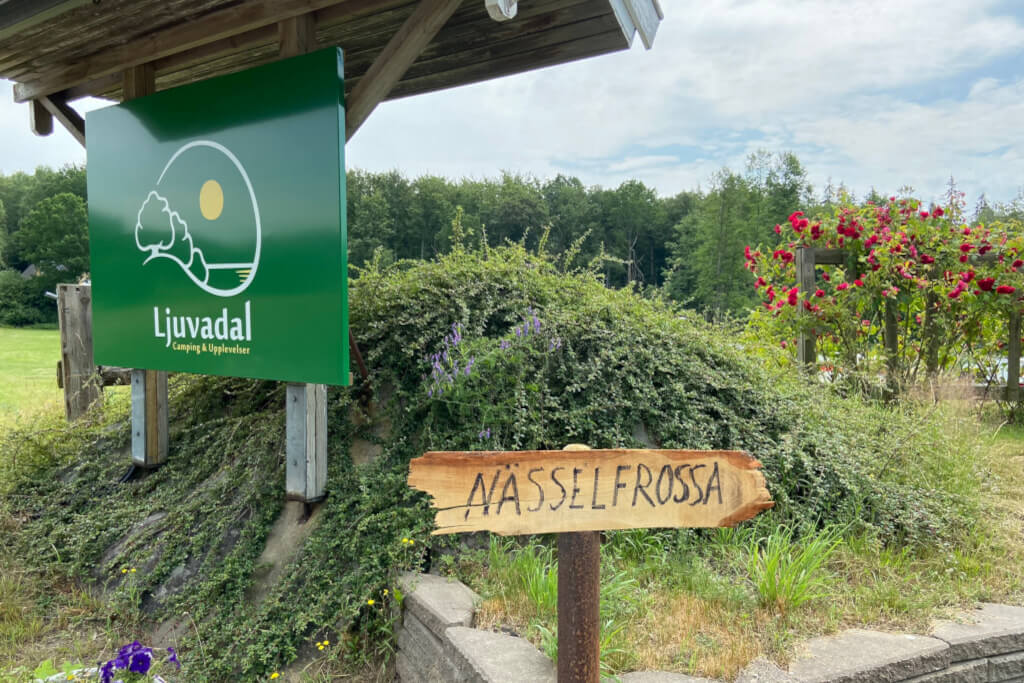 Nässelfrossa – kulturvecka 25/6-2/7
Nässelfrossa is the cultural week in the Olofström area, which, like the nettle, teases and burns but is also nutritious and healthy. There are lots of events such as music, painting, local history, walks and much more. The full programme can be found at www.nasselfrossa.se. Events here at Ljuvadal during Nässelfrossa can also be found on our Facebook page, @Ljuvadal.