Welcome to camping Ljuvadal
Ljuvadal is the campsite for you who value simplicity and seek proximity to nature. Situated between lake and forest, we offer nature-oriented camping accommodation and memorable experiences for both young and old. Of course, dogs and other pets are also welcome!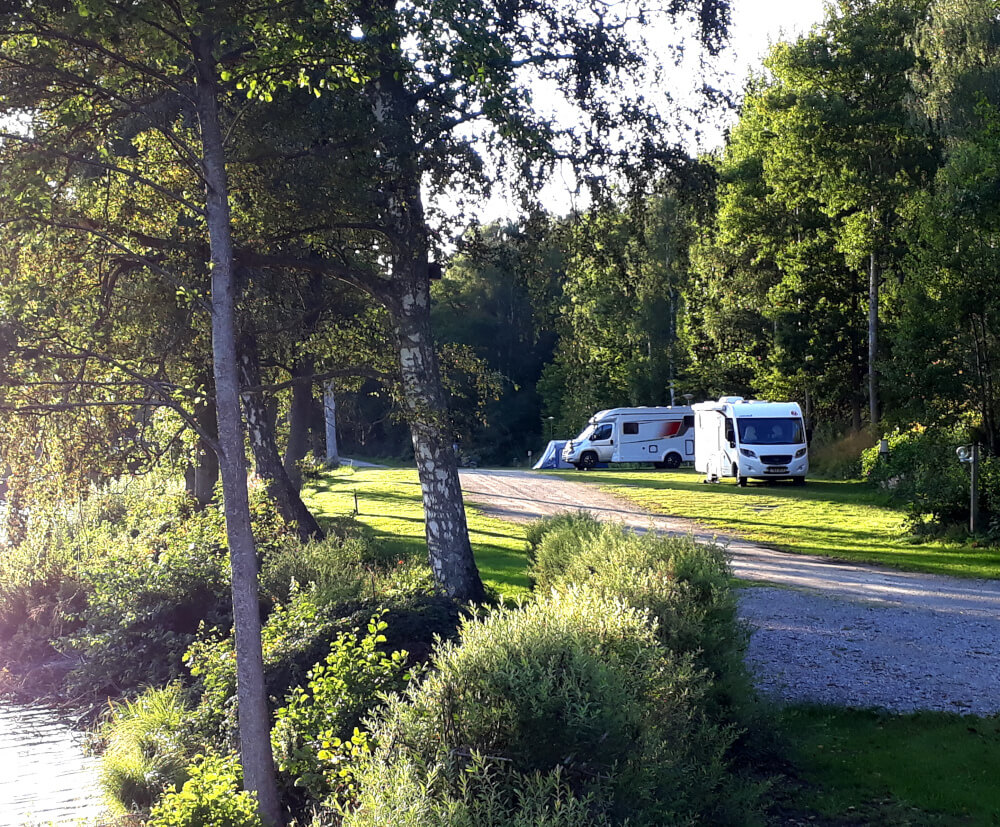 Camping with room for you
At Ljuvadal we have the camping site for you whether you come with a motorhome, caravan or tent. There are pitches on grass and gravel, and some pitches specially adapted for motorhomes. Of course, you can also park your caravan on a camping pitch. All pitches are close to the lake and you can enjoy the view of Lake Uggleboda.
Ljuvadal operates as a drop-in campsite without reception. We open on 28 April and close for the season on 3 September.
We kindly ask you to follow our rules of order, so that both you and our other guests have a wonderful stay here at Ljuvadal!
Enjoy a cosy location
Ljuvadal is located in Sweden's southernmost wilderness, on the shores of Lake Ugglebodasjön in Olofström municipality in western Blekinge, surrounded by lovely oak forest and fresh country air.
From here it is close to various excursion destinations, such as Mörrumsån, Laxens hus and salmon fishing. Karlshamn Golf Club and Boa Olofström Golf Club are also close by and there is a disc golf course in Mörrum. If you'd rather go to a flea market, there's one across the road. More tips on activities, attractions and experiences can be found at Visit Blekinge.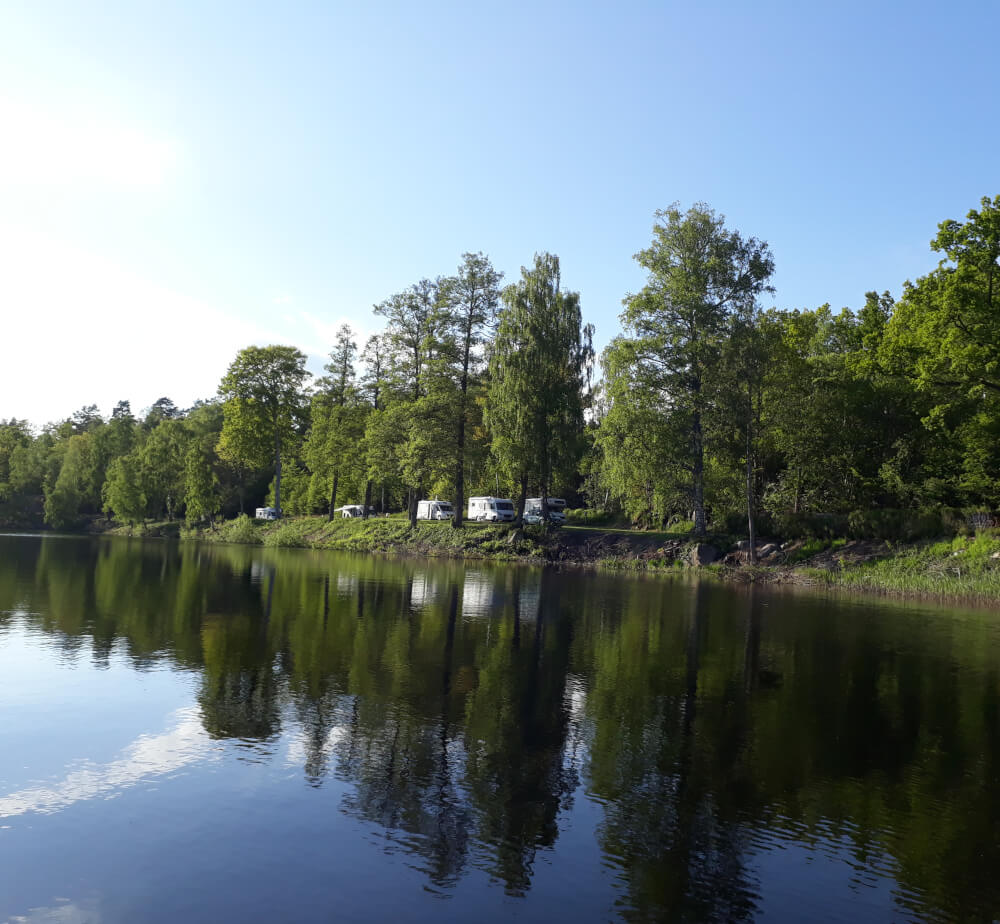 Natural experiences for you
Ljuvadal offers experiences for both body and soul. Here you can hike, cycle, do yoga, swim or take the boat out and fish. If you'd rather enjoy yourself in the sun lounger, you can grab a book from our exchange library. You'll also have the opportunity to experience the sun's amazing rises and falls over the lake.
And for your dog
Ljuvadal is the small dog-friendly campsite where you can let your dog loose, if it is friendly and does not disturb our other guests. To the right of the jetty there are dog baths and in the woods the Dog Run, an activity trail where you can train your dog in a playful way.
Some information from us
The site was previously known as Rosornas camping. We are now giving the site a name; Ljuvadal and therefore changing the name of the campsite as well.
We believe in the tourism industry, particularly in relation to nature and experiences. This is what we will try to promote at our campsite. Our vision is to operate for the well-being and enjoyment of people.
A warm welcome!
Helén & Håkan